The Da Vinci Code ->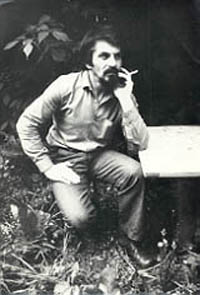 Valeriy Stoilov is one of the most talented artists of Russia. He focuses his attention mostly on Christian subject, landscapes and portraits. The Christian painting of Valeriy Stoilov is the mourning and suffering of the God.
The artist for a long time works above religious subjects . He is very much concentrates on the sacrament of religion, spiritual mysticism, compassion of the soul. Very often he approaches the icon painting.

Such kind of work is very much difficult. And it is required for the artist to be alone just to get soul relaxation. Sometimes his landscapes are very sad.

Very often the imagination of the artist turned far in the past and he resorts to direct quoting as to original "bridge" in the present. Landscapes of Valeriy Stoilov are real masterpieces written by a hand of the TALENT. The author is successor of the Russian landscape's school. The spectator very often are bewitched of theportraits created by the artist.