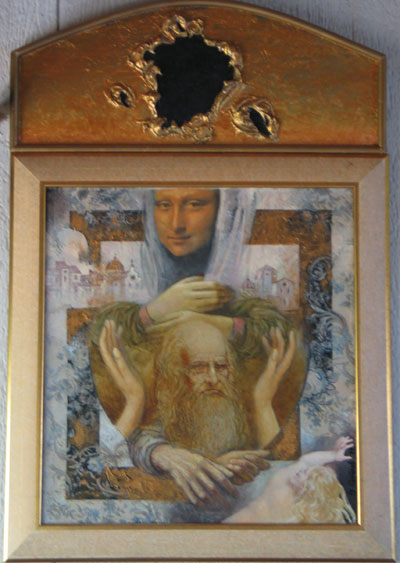 The Da Vinci Code.
Canvas, oil, 110x80 , 2001.

The price $10 000

Contacts:
mailto: e.subbotina@agioimage.com
Tel. / Moscow, Russia:
+7 (916) 825-84-44
+7 (915) 239-27-19

The picture "The Da Vinci Code" is like creative prophecy of the artist Valery Stoilov.
The novel "The Da Vinci Code" was issued only in 2003. Many years ago Valery Stoilov was deep interested in religious, roots, subjects and peculiarities in the world masterpieces. And his personal view for the great mystery of Leonardo Da Vinci "The Last Supper" he expressed in his picture "The Da Vinchi Code" which has been made in 2001.